By Ed (Predictor)-
Hence the screename
"Predictor"
used on all blogs to date except for one. Elections Statistics & Handicapping & Redistricting are three Political Interests I love and have specialized in. I have been blogging since circa 2003, starting on "Raising Kaine", where I blogged as
"tidewater-roots"
. I eventually drifted to DK in Oct 2006 and then morphed into a photoblogger.
OK, lets see if I can reduce my 56+ yrs to a few Paragraphs.
Born in NY, raised in NJ,ME,PA,VA & have lived in MD,NC,FL & Italy & now in CA in Pelosi's District (weekends & registered to vote) and living in Anna Eshoo's District weekdays
I'm a Retired Government Manager (Legal Field)...forboth Feds & State levels. My B.S. degree is in Public Administration with Minors in Political Science and Mathematics. Proud Dual Citizen (Ireland) and legally married in CA to a Canadian Citizen (so UFA is an issue for us). I've been involved in Politics since I was a child (1960 Election-on). Have held Elected Government Office as an openly Gay Democrat,and have held more Dem Party Offices than I can count or remember.
I have been openly out of the closet since 1976 fighting for Civil Rights for all communities especially the GLBT Communities.
One of my proud accomplishments was to have been a Jesse Jackson-D Rainbow Coalition Delegate in North Carolina in 1992. My GLBT Rainbow is a wide and open minded spectrum. I echo Terry's disappointments with both our Pres & our Party over their "handling" of Issues so important to their GLBT base.
I'm over 10 years HIV Positive and 2006 Stroke Survivor. My health is always marginal as Severe Chronic Fatigue is a major on-going issue. My other "Hobbies" are Philately, Scale Model Cars & Maps.
Movies, Music & SciFi & Meteorology are among my interests. I speak Italian fluently and Francais un peu. The Italian has helped alot in learning and understanding some Spanish since my move to California 13+ years ago. I'd rather be living in Amsterdam, which I know very well from my ten years living in Europe.
I have never voted for DiFi in either a Primary or General Election.
I have shaken the hands of two men who became President, and one who did not, and also the current Speaker of the House.
I'm not big on making Politicians into heroes, quite the opposite.
Welcome to all & Cheers,Ed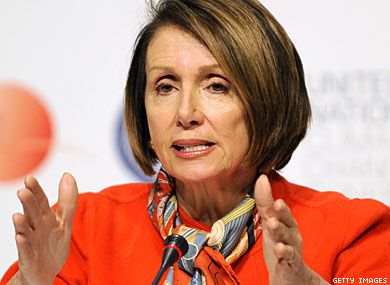 I swear it's this Big